Hydra Cooperative Titles On Sale (OSR)
Post by Sophia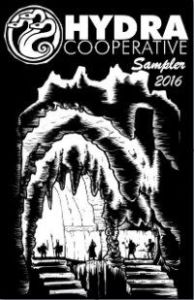 DriveThruRPG link (aff) and RPGNow link (aff).
Both print and PDF products are on sale: 40% off digital and 30% off print.
You can read a review about Strange Stars if you're on the fence.
I own Slumbering Ursine Dunes and enjoyed it a lot.
You can learn a lot about point crawls and how do create a mini sandbox by reading this title.
Eric F. from Swords and Stitchery has written some reviews about Hydra Cooperative's products here.
The sale will last till January 6th. You don't want to miss out on this. This stuff rocks.
I bought Misty Isles of the Eld and Fever-Dreaming Marlinko today.